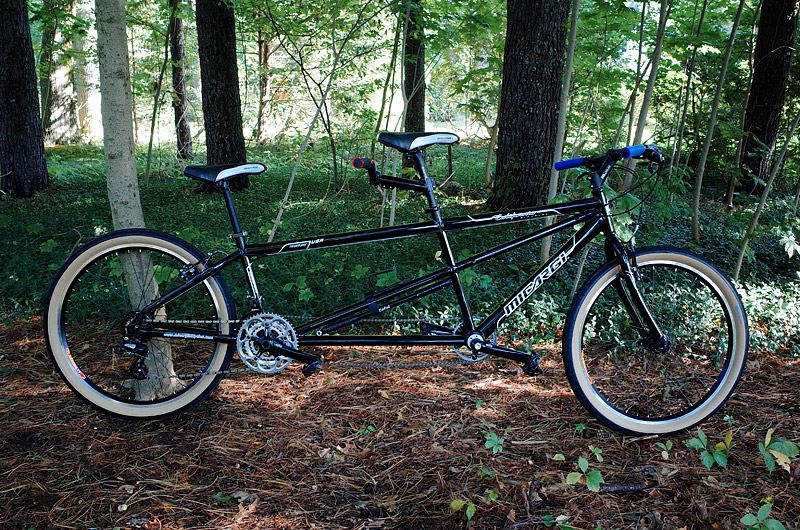 While the Micargi California is a great value in a 26″ wheeled tandem, mostly thanks to its well designed frame, it does have its weak points. The stock wheels are fine for casual use – we've ridden them on several short neighborhood rides and one longer ride on one of my usual road loops – but their single wall construction, 36 spokes, and low flanged hubs raise concerns for long term durability.
On their own none of these are particularly problematic but wheel durability, especially for tandems, depends on a lot of things including rider and luggage weight, terrain, riding style, tire width/pressure, and expected performance. A light team riding unloaded on smooth roads can use a relatively low spoke count and/or lighter rim without having to true it very often. Change some of those factors and you impact the durability so maintenance goes up.
Given our intended use for the tandem I wanted a wheelset that would handle any road (paved or not) and a light touring load with our ~325lb team. There are a number of pre-built or custom options to meet these requirements but I like building my own wheels for the extra options it gives in terms of choosing hubs and rims. I also wanted to keep the cost down.